Rob Reiner - 1987
In this enchantingly cracked fairy tale, the beautiful Princess Buttercup and the dashing Westley must overcome staggering odds to find happiness amid six-fingered swordsmen, murderous princes, Sicilians and rodents of unusual size. But even death can't stop these true lovebirds from triumphing.
Chris Columbus - 2005
This rock opera tells the story of one year in the life of a group of bohemians struggling in modern day East Village, New York, USA. The story centers around Mark and Roger, two roommates. While a former tragedy has made Roger numb to life, Mark tries to capture it through his attempts to make a film. In the year that follows, the group deals with love, loss, HIV/AIDS, and modern day life.
Ericson Core - 2006
Inspired by the true story of Vince Papale, a man with nothing to lose who ignored the staggering odds and made his dream come true. When the coach of Papale's beloved hometown football team hosted an unprecedented open tryout, the public consensus was that it was a waste of time – no one good enough to play professional football was going to be found this way.
Patty Jenkins - 2017
An Amazon princess comes to the world of Man in the grips of the First World War to confront the forces of evil and bring an end to human conflict.
Ridley Scott - 2015
During a manned mission to Mars, Astronaut Mark Watney is presumed dead after a fierce storm and left behind by his crew. But Watney has survived and finds himself stranded and alone on the hostile planet. With only meager supplies, he must draw upon his ingenuity, wit and spirit to subsist and find a way to signal to Earth that he is alive.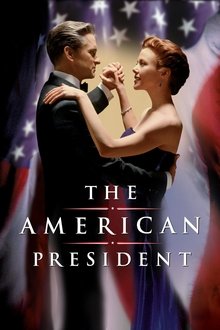 Widowed U.S. president Andrew Shepherd, one of the world's most powerful men, can have anything he wants -- and what he covets most is Sydney Ellen Wade, a Washington lobbyist. But Shepherd's attempts at courting her spark wild rumors and decimate his approval ratings.
A look at the life of the astronaut, Neil Armstrong, and the legendary space mission that led him to become the first man to walk on the Moon on July 20, 1969.
When their headquarters are destroyed and the world is held hostage, the Kingsman's journey leads them to the discovery of an allied spy organization in the United States. These two elite secret organizations must band together to defeat a common enemy.
A spy organization recruits an unrefined, but promising street kid into the agency's ultra-competitive training program, just as a global threat emerges from a twisted tech genius.
Foul-mouthed mutant mercenary Wade Wilson (AKA. Deadpool), brings together a team of fellow mutant rogues to protect a young boy with supernatural abilities from the brutal, time-traveling cyborg, Cable.