In this conclusion of the long running series it finally happens: Kelly and Zack will marry. Zack's parents are against the early commitment and Kelly's parents can't afford it, so only the gang travels to Las Vegas for the wedding. However, before the wedding can happen, they have to live through many adventures, including Zack losing his hard earned money, Kelly becoming jealous and Slater being chased by mobsters.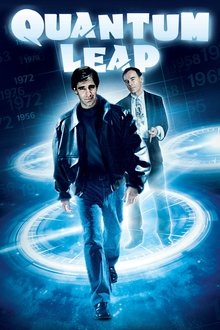 Theorizing that one could time travel within his own lifetime, Dr. Sam Beckett stepped into the Quantum Leap accelerator and vanished... He woke to find himself trapped in the past, facing mirror images that were not his own and driven by an unknown force to change history for the better. His only guide on this journey is Al, an observer from his own time, who appears in the form of a hologram that only Sam can see and hear. And so Dr. Beckett finds himself leaping from life to life, striving to put right what once went wrong and hoping each time that his next leap will be the leap home.
Beverly Hills, 90210 followed the lives of a group of teenagers living in the upscale, star-studded community of Beverly Hills, California and attending the fictitious West Beverly Hills High School and, subsequently, the fictitious California University after graduation.